Our advices :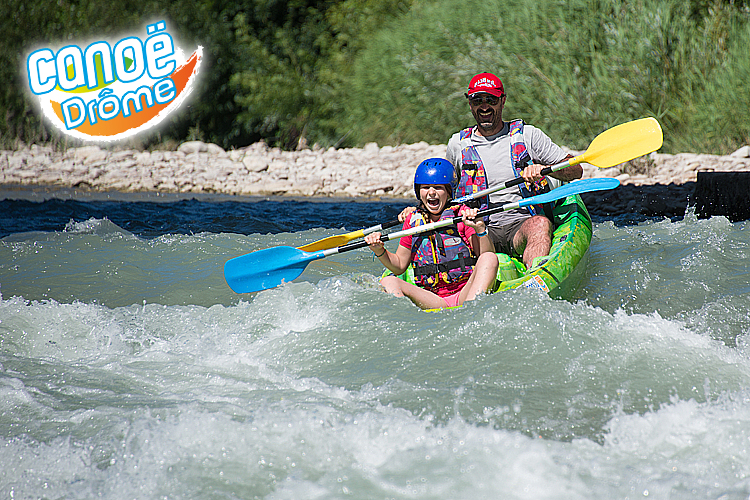 DO YOU HAVE TO KNOW HOW TO SWIM?
Yes, it's essential. You must be able to swim at least 25 meters, and put your head under water and not have any medical contra-indications .

CAN WE BRING CHILDREN?
Yes, if they are not under 6 years old, if they can swim 25 meters, put their head under water and have no medical contra-indications. If the parents are beginners we will recommend appropriate courses and boats.

WHAT SHOULD WE WEAR?
In summer, a swimsuit or a tee-shirt and shorts are sufficient. In spring, you will need a windproof garment and warm clothes to put on when you stop, and if you have one, a wetsuit (e.g. : windsurfing suit). In any case, you must wear shoes in the water. You can rent wetsuits at our base.

CAN YOU STOP ANYWHERE?
Yes, the river is lined with beaches. Please be careful to leave the place clean and tidy!

WHAT HAPPENS IF THERE'S A STORM?
Get out of the water and seek shelter. The bed of the Drôme is wide and it takes a heavy rain of several hours to raise the water level. Numerous access routes allow you to be picked up if necessary.

ARE THERE RESTAURANTS, HOTELS AND CAMP SITES ON THE BANKS OF THE RIVER?
Yes. There are hotels, a campsite/inn, and campsites usually offer mobile homes and chalets as well. On a two-day journey, you can choose your stop-over point and the shuttle can drop off your overnight things ahead. You only have to take on board the things you need for the day, we provide containers specifically for this purpose.

ARE DOGS ALLOWED?
Yes, a dog can occupy the space in the middle of a canoe. However, in the interests of comfort, it's not ideal to bring dogs. You will be required to keep it on a lead at the Leisure Base and during the bus journey. Wet, smelly, aggressive or simply disturbing dogs for other passengers may be refused by shuttle drivers.

CAN YOU FISH IN THE RIVER?
Yes, with a specific licence which you can buy at the store in Saillans.

WHAT ABOUT ACCOMMODATION?
CANOË DROME can help you if you need.
You can also contact the Tourist Office in Saillans -
Tel : +33 4 75 21 51 05.
© Drôme loisirs 2023, All Right Reserved.
Mentions légales| RIB | CGV |

|


|

|
Designed By
HTML Codex
Distributed By
ThemeWagon